COMMERCIAL REMOVALS
---
Making Sense of Business Moves
At The Removal Company we have access to the national and local resources to satisfy your business needs, whatever the scale.
We specialise in business removals, office removals and corporate relocation services for businesses of all sizes.
Whether you are a small company moving across town or a multi national corporation relocating to the other side of the United Kingdom or Europe, we have the expertise and resources to plan and implement the most effective move to ensure business continuity for you, your staff and your organisation.
Our experience of Many successful relocations every year means that we understand the issues faced by businesses on the move. We will manage the relocation from initial planning to final implementation, leaving you and your management team to focus on the profitability and success of your business.
Project Management
The Removal Company is among the small minority of removal companies that have available in-house, a professional team of Project Managers.
These managers are highly trained and have the required expertise, experience and qualifications to undertake the management of a diverse range of tasks that are demanded in today's competitive marketplace.
Cost Effective Management and Control is our key commitment to all of our clients.
This is a professional partnership that is undertaken between The Removal Company and the client and eliminates the client having to source the requirement from a third party.
The Project could range from a larger office furniture relocation or sale to a complete turnkey CDM contract involving electrical, mechanical and civil works. Would you like an ONLINE QUOTATION? More info…
Move Management
Depending on the complexity and requirements of any move, The Removal Company have in-house a number of professional Move Managers.
These are usually utilised on a number of move only relocations and are a more cost effective solution than employing a multi-skilled Project Manager.
Pre-Planning and Scheduling
Pre-planning is paramount to the success of any relocation project, The Removal Company will assist where requested to formulate an idealistic and achievable relocation plan. This plan is vital in allocating the resources and agreeing the necessary time scales for the restructuring of any business.
The plan takes into account the daily business activities, the everyday workload to keep the business on target, the preferred timescale envelopes, the type of equipment to be moved and the What If scenarios for the unforeseen happening.
With this plan in place we can usually anticipate most problems and thus eliminate them before they ever arise.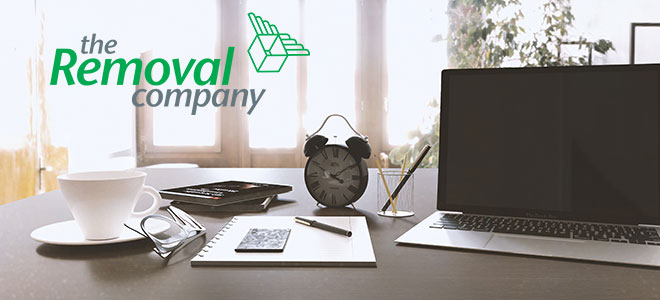 Environment & Space Planning
At The Removal Company we understand that planning an area to enable the reconfiguration of furniture, machinery or stock is more than just a floor layout.
Many space planners have CAD software to formulate a floor layout plan but very few have an understanding of the actual characteristics of the working environment required by the client.
The Removal Company understanding of working environments is put into action to ensure that the clients overall plan is adhered to and is thoroughly workable to the maximum efficiency.
With regard to any installation requirement, our experience shows that even the best space planners can get it wrong.
With this in mind, our surveyors carryout detailed inspections of all host areas to ensure a smooth re-installation of all effects and a positive working environment is achieved.
IT Cleaning
Once the relocation of the desktop equipment is complete The Removal Company Team can undertake a professional clean of each workstation.
Each keyboard is hygienically cleansed utilising modern sanitisers along with the monitor, keyboard and hard drive casing, the workstations are re-booted to a simple prompt test. The finished product looks like a new machine. A free demonstration of this service is available at your request.
Planning
At The Removal Company, through experience we have accumulated the knowledge, people and equipment to satisfy the most demanding of clients.
Expertise through training and experience
A commitment to excellence and quality
Attention to detail and thorough preparation
Certified quality systems
High specification vehicles
The sphere of commercial relocation is altogether too large to appreciate without application to a particular project. The Removal Company advisors are on hand to visit you at your premises, survey the volume to move and discuss fully the requirements of your company. It will be at this point that the approach to the project will be covered. Moves take on many formats, the most common of which are listed.
Internal moving (reorganisations, refurbishment)
Single day moves (small companies or where disruption will be minimal)
Week-end and evening moves (where companies cannot afford any "down-time" or disruption)
Multi phase moving (for large organisations when the volume of equipment and furniture is too great for other methods)
Furniture & Racking Dismantling, Reconfiguration and Re-assembly
In many business relocations that we undertake there is usually an element of either new furniture / equipment that has to be installed, or a quantity of furniture and equipment that has to be dismantled to enable its removal.
The Removal Company has its own unique team of commercial fitters available anywhere within the UK.
We actively provide this unique service to a number of the UK's leading companies, as a cost effective alternative to using their own labour force.

---
for the careful company call

01505 382 838
One call to us

will make sure that your moving day ends with a smile…
---