PACKING TIPS
---
Handy Packing Tips
Materials
If you decide to do your own preparation and packing, The Removal Company can supply a variety of packing materials that will suit your needs, including
bubble wrap
tape
wrapping paper
wardrobe boxes
crates
cartons for items such as linen and china.
General Advice
Place heavy items at the bottom of the box and lighter items at the top. Cushion fragile items well is one of the most important packing tips.
Pack boxes to a sensible level and weight only. That is, don't overpack with books as this will place undue strain on the box and items inside.
Ensure boxes are properly sealed.
Try to avoid placing foodstuffs or items that may leak in with your belongings.
Put keys, fixing screws, nuts, and bolts in a safe area as these are easily mislaid. For example, place them in a bag and secure them onto or inside the item to which they belong.
Mark "FRAGILE" on boxes, if necessary, and mark on boxes which room they pertain to. For instance: kitchen, bedroom, living room. Also, one of our key packing tips is to number each box. Fragile items are items such as glassware, pictures, ornaments, or china. Non-fragile items are items such as toys, kitchen utensils, or cutlery.
China, Glass, and Other Breakables
These must be wrapped separately in paper.
Plates should be wrapped in stacks of six with a sheet of paper between plates.
Handles, spouts, lids, etc. should have extra padding.
Before starting to pack the china cartons, put a layer of screwed up paper in the bottom, at least two inches deep to act as a cushion. Then put a layer of heavy or strong breakables at the bottom, such as plates on edge or vases standing upright or ashtrays on edge. Then, put in another layer of screwed up paper followed by a layer of breakables standing upright until the cartons are nearly full. Finish off with more screwed up paper at the top of the carton.
Do not overfill the cartons.
Do not make any carton too heavy.
Never lay breakables down – always stand upright. That is, make them as tall as possible.
Mirrors and Pictures
These should be wrapped and packed upright into cartons. If they are too large, wrap and pack them separately into cardboard using the cardboard from a carton as an outer wrapper.
Automatic Washing Machines
It is the responsibility of the customer to secure the drum and other relevant parts (or as the manufacturer's packing tips or instructions recommend). Check with your local dealer.
Lampshades
These should be removed from light fittings. Put them in plastic bags to keep them clean and then pack them carefully into cartons with the flaps left sticking upwards, held in position with tape. Some padding should be put between shades to avoid marking during removal.
Please Note
Any articles which may damage or harm the vehicle or equipment may be refused at the discretion of the foreman. For example: paint and flammables gas bottles.
Professional Packing
The Removal Company have professional packers who can pack your effects to inland and export standards. On overseas removals we will automatically pack your goods to export standard. That is, paper blanket all furniture and effects. This can also be done for local removals and can be arranged on request. Please ask us about this.
---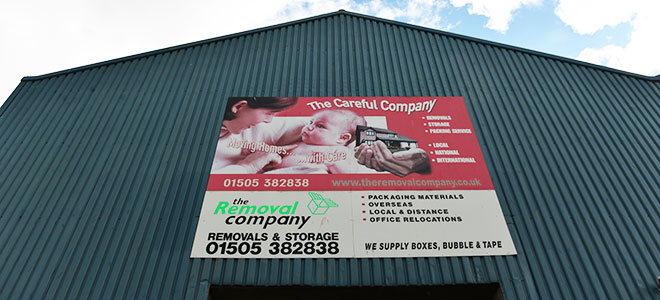 REMOVAL TIPS
Parking
Please ensure that space is available for parking the removal vehicle. This can be done by contacting the Council or Police. This can be arranged via your removal company, or leaving cones or by placing your vehicle in the parking space until the removal vehicle arrives.
Access
Inform the removal company of any internal or external difficulties that may be encountered during your removal and may require special consideration. Access to and from the doorway of your home or business is essential for our vehicles. In advance, explain to your neighbours that a removal vehicle will be parked outside your home and may cause some inconvenience to them. Also, please ensure that passageways and staircases are left completely clear for the moving team.
Bedding and Linen
Bedding and linen should be folded and laid out on beds ready for packing if The Removal Company have quoted to perform this work.
Wardrobe Contents
Empty the contents of drawers into boxes. The Removal Company will use wardrobe boxes with rails, enabling a quick, effortless transfer. These will be utilised and emptied into your hanging space on the day of the removal.
Carpet Protection
Each removal vehicle has special carpet protectors which are especially useful if the carpets in your house are light coloured.
Hi-Fi, Video, and PCs
Box any electrical equipment, such as TV, video, Hi-Fi, or PC. Electrical equipment is best moved in its original packaging and secured with tape before the arrival of the moving team. Alternatively, packing material can be supplied by The Removal Company on request.
Lofts and Attics
Please ensure that the loft or attic in your house is empty prior to the removal team arriving unless you have arranged for the company to carry out this service, in which case they should have boards and lighting.
Contents of Garages and Garden Sheds
Please ensure any rubbish is discarded. We cannot transport flammable substances such as old tins of paint, paraffin, matches, gas bottles, and similar items as this is not within the terms of our insurance cover. Please securely seal any other containers or bottles with tape to prevent spillage.
Food
Food cannot be placed into storage.
Removal into Storage
If you are moving into storage premises, please ensure that any personal documents are retained by yourself. This avoids any unnecessary opening of containers to search for any documents that are unexpectedly required. Extra care should be taken with appliances that will be stored for more than three months. Washing machines and dishwashers should be drained of surplus water as damp, mildew, and seizure of component parts can occur when appliances are not used for a considerable length of time.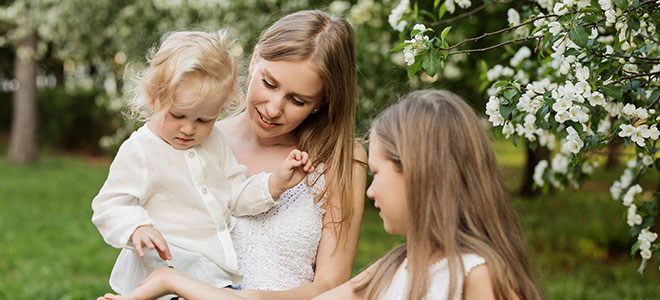 Children
Bear in mind that whatever the reasons behind it, moving will represent a big change for all members of the family. Emotional fatigue and confusion can cause emotions to run high and tempers to run short. Prior preparation will enable your whole family to better handle the move. Here are several ideas for making the transition as smooth as possible for your children:
Include the children in making plans for the move. For example, let them pack their own toys.
If you are moving to a distant place, help your children to learn about the new area.
Let the children help decide how their new rooms are to be arranged and decorated.
Take time to make a last visit to places that your family are particularly fond of.
Encourage the children to exchange addresses with their friends. If practical, give thought to allowing them to have their old friends visit them at the new home. A telephone call is a low cost way to keep in touch with friends.
Prepare a package for each child containing favourite toys, clothing, and snacks. Label it with the child's name.
We hope that you found these packing tips useful. Please feel free to contact us if you have any questions about packing.

---
For The Careful Company, call

01505 382 838.
One call to us

will make sure that your moving day ends with a smile.
---