CHOOSE US
---
Choose us to move you because …
No Surprise Charges:
Our charges are fixed written quotations and not an estimate.
The price we give our clients is fixed costing so customers won't be surprised on moving day with hidden surcharges.
Insurance Cover:
Insurance cover up to a maximum of £100,000 can be arranged for a premium. If you require more, we can quote for this, too.
Delivery of Packing Materials:
Delivery of packing materials can be arranged, if required.
Our Commitment:
Choose us to move you because moving can be simple, straightforward, and stress-free!
Moving you and your most valuable possessions is at the heart of everything we do. Our commitment to ensuring your move goes smoothly, from the first phone call to the final box is aimed at giving you confidence and peace of mind.
Our Experience:
Choose us to move you because we have over 30 years of experience in moving and storing:
Families and their household goods
Antiques and Fine Arts
Office furniture and effects
If you need to move:
Computer systems
Office machinery
Copiers and printers
Again, no need to worry!
Our Equipment:
Our wide range of Mechanical Handling Equipment takes care of heavier items and our careful hands deal with the delicate items.
Everything is easy when you have the correct knowledge and the right equipment.
Our professional team are highly experienced in all of the practical considerations involved in your move and delight in taking care of all the details, leaving you free to enjoy your relocation.
Our Vehicles:
Our fleet of vehicles, ranging from small parcel vans to powerful 40-foot/2800 articulated trucks, ensure that your move will be swift and secure.
All our vehicles are manned by fully experienced removal crews and are fitted with state-of-the-art communication systems and satellite navigation.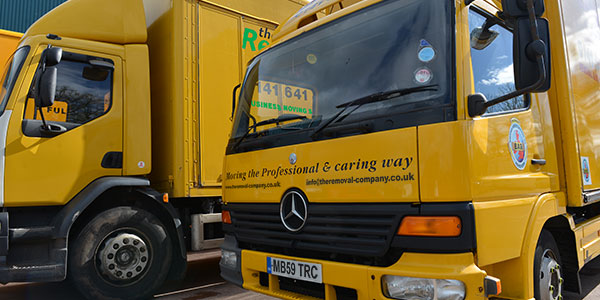 THE COMMERCIAL REMOVAL COMPANY
We also specialise in commercial removal and storage:
Commercial Office Moving
IT Specialist Movement
Full Project Management
Internal Porterage Hire
Office Relocation

---
For The Careful Company, call

01505 382 838.
One call to us

will make sure that your moving day ends with a smile.
---